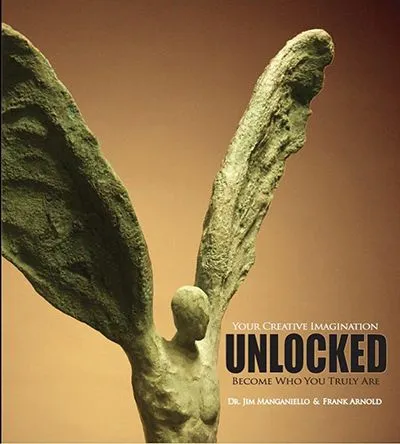 A Must Read

Jungian Analyst | Boston Psychoanalytic Institute Three Time President of the New England Society of Jungian Psychoanalysts

"This comprehensive and exquisitely structured book is an extraordinary achievement and leap forward in Depth Psychology. The authors' blend the boundaries of Art and Jungian Theory into an absorbing vision for the future course of psychological (and spiritual} practice. This work offers the reader not only a glimpse but a genuine path to the "Great Mystery" that is at the heart of all life. This work will impact not only the way therapists approach their current practice but how psychotherapy will be taught in the future. This lucidly written, genuinely thoughtful and heartfelt book is a must read for all Depth Psychologists or those seeking to deepen their own awareness and connection to the psyche."

An Extraordinary Experience

John Stewart
Author | Evolution's Arrow Evolution, Complexity, and Cognition Research Group of the Free University of Brussels

"On occasions great art has a significant impact on me. For reasons that my thinking mind often does not understand, it can produce complex emotions, realizations, insights or epiphanies. Sometimes these impacts can be transformative. They are always life enhancing. This book presents great art. It does this beautifully and faithfully. On that level the book is a success and to be cherished. But it is much, much more than that. The book introduces a process that is designed to make the reader far more receptive to the impact of the art it presents. It reveals methods that produce deeper engagement with art. For me, these methods had a profound effect. When I used the process outlined by the book, I was far more likely to be impacted by a particular piece of art, and the impact was likely to be much deeper. But even more significantly, I found that these impacts did not end when I finished engaging with the art. They also produced a deeper engagement with life and reality. This extraordinary book has a capacity to awaken the reader. It helped me achieve a richer and more embodied presence in the world. It did not just improve my knowledge and give me great ideas – it helped develop my being."

At a time when the world is starved

Cheryl Richardson

Author of Several NY Times Bestselling Books A seen on Good Morning America, The Today Show, CBS This Morning, NY Times, USA Today, Good Housekeeping and O Magazine

"At a time when the world is starved for meaning, emotional maturity, and an authentic connection to soul, UNLOCKED provides a multi-course feast. The marriage of depth psychology and art offers a compelling new vision for the reawakening and use of imagination in the healing of humanity. Every museum and art house would benefit from using this book to engage visitors in this much-needed conversation."
Your Creative Imagination
UNLOCKED
Become Who You Truly Are
Abstract images, created from an artist's soul, can be a gateway into realms of life-changing depth and meaning. But to be so, we must know how to SEE such images, not just look at them. UNLOCKED will show you how to SEE and not just look. So you can unpack the image and find your way back to what Carl Jung, renowned psychologist of the soul, described as "the deepest wellsprings of life."
SEEING is non-dual. Looking is not. SEEING is necessary to unpack the image and access its knowledge and power.
Our broken chaotic world needs a renaissance of spirit, soul and imagination, more than it needs more pricey electronic doodads that leave us stuck at the surface of life. Noisy and dead Images assault us daily, images whose intent is to seduce, persuade and distract us into buying what we don't need and believing what isn't true. The social media crap images that disconnect us from life, from ourselves and from one another leave us numb to what's really going on within and all around us. We might as well spend the day playing cards on the dark side of the moon with rocks as fantasy friends.
To dive more deeply into our life, we need time and space to relax. To bathe in images that can stir us into depth, beauty and wisdom—and into sacred heat. Such images will connect us to life, to ourselves and to each other's souls. Such Images, packed with life force, can awaken us from our trance and lead us into a world that's more real. We want that. Because our species won't survive the mirages and delusions of soulless money-power materialism, unless we wake up in critical numbers before it's too late.
Wassily Kandinsky, the Father of abstract art, was also a capable depth psychologist. He understood the dilemma we are facing. And the role depth psychology and genuine art must play to help us get through it.
In his words, which ring mighty true today
"The all-important spark of inner life today is at present only a spark. Our minds, which are even now only just awakening after years of materialism, are infected with the despair of unbelief, of lack of purpose and ideal. The nightmare of materialism, which has turned the life of the universe into an evil, useless game, is not yet past; it holds the awakening soul still in its grip. This feeble light is but a presentiment, and the soul, when it sees it, trembles in doubt whether the light is not a dream, and the gulf of darkness a reality."

UNLOCKED works to make sure that we recognize that the Light is real, not the uncertain surface mind that doubts it.
IF UNLOCKED IS NOT AVAILABLE ON AMAZON, YOU CAN PURCHASE DIRECTLY FROM ME. SEND EMAIL: INQUIRY: [email protected].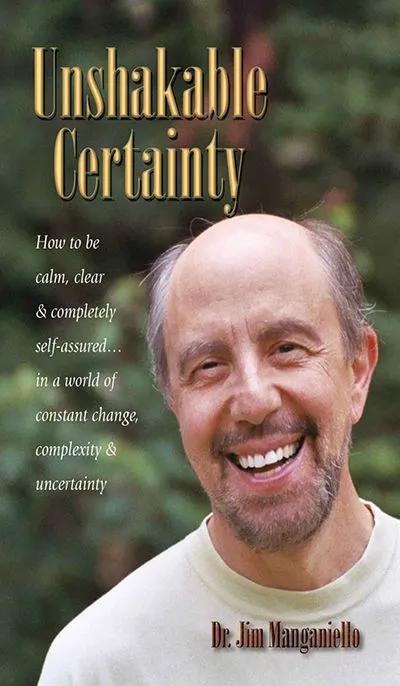 Knowledge & Tools for Transformation

Spike Humor
Author, Speaker, Entrepreneur, and Performance-enhancement Expert

"Unshakeable Certainty will rattle your reality about what has held you back in the past and give you a pathway to creating more clarity in your life.

In an easy-to-understand and implement five-step process, Unshakeable Certainty will help you reconnect with your authentic self and your unique purpose and help you build a bridge from where you are to where you want to be.

The book leads you to finding deeper meaning in your life, career, and relationships. Unshakable Certainty is a concisely-crafted book that leaves a lasting impact."

Great Synthesis of Wisdom East & West

Michael Dowd
Author of Thank God for Evolution: How the Marriage of Science and Religion Will Transform Your Life and Our World, a book that was endorsed by 6 Nobel Prize-winning scientists and by religious leaders

"Unshakable Certainty is crystal clear and superbly practical. If you're looking to deepen your awareness and improve the quality of your life and relationships, read this book! A better presentation of Eastern wisdom for Westerners would be hard to find."

The Book I have been searching for

John Stewart, author of Evolution"s Arrow.

For a long time I have been looking for a book that translates the great discoveries of the Eastern religious and contemplative traditions into tools and wisdom that can be easily understood and applied by Westerners. The Eastern traditions have accumulated a wealth of powerful knowledge and practices that can enable anyone to live a more creative, wise, peaceful and aware life.

However this knowledge is buried in a multitude of confusing, contradictory spiritual traditions, each with their own jargon, myths and world views. In the past Westerners have had to spend decades wading through this material in order to understand it and adapt it to their needs and culture. Dr. Manganiello's book is the one I have been searching for. I will recommend it to any people I meet who are interested in a clear, simple and powerful approach to self-development. The book contains the key discoveries made over thousands of years by the Eastern traditions. But it presents them clearly, without jargon and unadorned by the cultural idiosyncrasies of their diverse origins.

It extracts the principles underlying Eastern meditative practices and uses them to develop much simpler and straight-forward tools. It shows us how we can easily integrate these into our busy Western lives, to our great benefit. Importantly, the book goes beyond the approaches developed by the Eastern traditions. It also incorporates the great discoveries made by Western psychology.

It produces approaches and tools that combine the wisdom of the East with the science and energy of the West. Too often the Eastern traditions have concentrated on transcending the world that we live and work in. In contrast Western psychology has often focused more on helping people to function more effectively in `real life'.

Dr Manganiello's book has synthesized these approaches. The result is a practical guide to living a more creative and wiser life free from fear, self-doubt and insecurity. The book is also a great read. I found it simple, clear and well written. And it is also entertaining. Dr Manganiello has a great ability to develop and use illuminating metaphors as a way of communicating ideas that might otherwise be confusing and complex.
Unshakable Certainty
Unshakable Certainty was my effort to distribute my work integrating depth psychology and Dzogchen psychology. As a potent means of doing deep inner work on one's mind and life. The book features a special knowledge base and a step-by-step process.
Depth psychology focuses on the higher development of personality, called self-realization or individuation. The aim is to shed our conditioning and "to become who we truly are". Depth therapy is a gradual process of doing the inner work to this end, a process considered as "the privilege of a lifetime."
Dzogchen psychology is about the mind's innermost Nature. The mind has an awareness-based "Natural State" that is hard to find and recognize. Because the heavy "thinking traffic" that dominates our mind distracts us from the real moment, NOW.
We tend to follow our thoughts into narrative and storyline that take us away from being connected to who we truly are. Most people live their entire lives missing the direct experience of life because they're caught what they are thinking about life instead. The Dzogchen psychology part of the Method shows you exactly what to do and how to stay Present, NOW. And so, avoid getting swept up in recurring mind scripts that leave you caught in Waking Dreams.
If you get this book, you can go directly to Chapter 1 and start understanding and working right away. The 2nd edition is revised as a digital/Kindle book. It omits the introduction. If you like text better, you can move through the intro and then get started on Chapter 1.
Chapter 1 provides the knowledge you'll need. Then the remaining chapters walk you through a practice, step by step, that opens the door to the awareness-based confidence and clarity that are the signature of unshakable certainty.
IF UNSHAKABLE CERTAINTY IS NOT AVAILABLE ON AMAZON, YOU CAN PURCHASE DIRECTLY FROM ME. SEND EMAIL: INQUIRY: [email protected].